Look, Master! Boobs!! 2
English title:
Look, Master! Boobs!! 2
Japanese title:
ご主人様おっぱいですよ!!2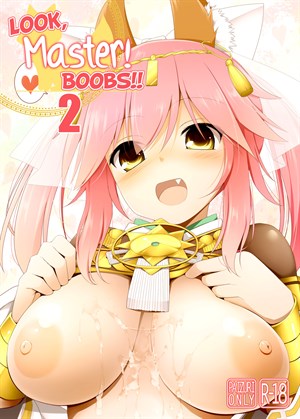 Preview Pages
Page count: 27
Source: Fate/Extra
Year published: .
Comic id: #139
Description »

As with the previous volume in this series, this is a compilation of several stories by Kurikara and Kujiran.
Tamamo, BB and Red Saber take turns in pleasing their Master. All three of them like teasing and edging him in a lewd manner, all while milking him dry with their breasts.
Note that "Paizuri Only" sticker on the cover, as it's not for show. This doujinshi has big tits on every page!
Comments
No comments yet.