Road to Isis Arc
Japanese title:
べんむすぼうけんのしょ8章: イシスどうちゅうへん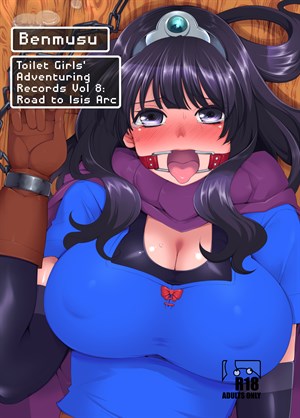 Preview Pages
Page count: 23
Source: DQ3
Year published: .
Comic id: #137
Description »

A direct sequel of the previous issue of Benmusu series. After Master bought Mage's "freedom", he plans to have her whore herself to compensate his losses. Feeling responsible for her failure in the previous issue, Hero offers to take her place.
Her job: to get up on the stage of the local establishment and "act" to be a masochistic perverted adventurer who takes pleasure in servicing.
Not that she has to act.
*All characters depicted in this work of fiction are adults, regardless of their visual representation or textual description, and are not based on any real person*
Comments
No comments yet.