Dragon Slayer
English title: Victim Girls Ch.13: Dragon Slayer
Japanese title:
Victim Girls13章: DRAGON SLAYER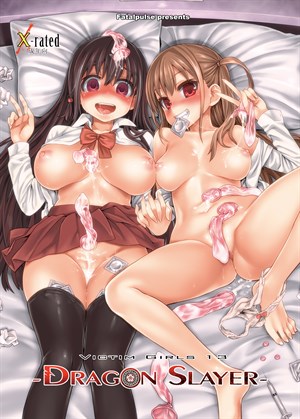 Page count: 1
Year published: .
Comic id: #134
Description »

The members of Achiga Mahjong Club are a tight-knit group of friends. But when they destroy a petty, vengeful man in a game of mahjong, their camaraderie is put to the test.
He uses drugs and coercion to get an upper hand over the members. From Fatalpulse, the master of mindbreak, comes a story of the Achiga Mahjong Club's downfall, filled with violence, drugs, degradation and a lots of pretty girls getting fucked.
*All characters depicted in this work of fiction are adults, regardless of their visual representation or textual description, and are not based on any real person*
Comments
1 comments in total.
Comment by: arbitraryalias
on
There is a major error on page 13 (achiga0015.png). Two pieces of inner monologue that are in the original japanese version are completely missing. All the sfx is also missing.

I doubt anyone who can do anything about it will read this, but just in case...