Rain Shelter Tale
English title:
Rain Shelter Tale
Japanese title:
雨宿話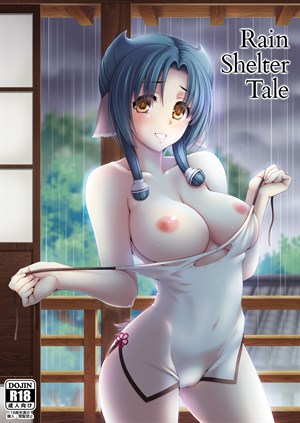 Preview Pages
Page count: 19
Source: Utawarerumono: False Faces
Year published: .
Comic id: #133
Description »

Two people, alone in the room, while outside is being flooded by a downpour.
Their bodies, wet with rainwater and passion.
They join together, just as the sky and the ground are connected by rain.
Fifteen pages of passionate lovemaking between Atui and Haku.
Comments
No comments yet.