Joint Futanari Practice 3
English title:
Joint Futanari Practice 3
Japanese title:
一緒にふたなりプラクティス3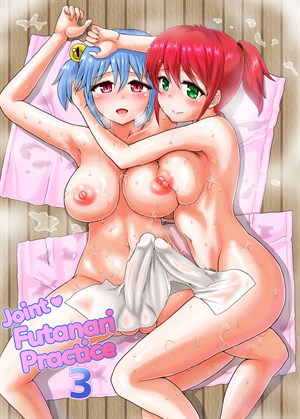 Preview Pages
Page count: 31
Year published: .
Comic id: #132
Description »

This is the third chapter is an original series of doujinshi about a cute futa couple having amazing sex with each other.
This time, they do it in a public bath and a public sauna. Luckily, both of them are futanari-only, so they get a bunch of horny girls watch them go at it, stroking themselves in the process. It's rare to see so many dicks, so many pussies and so many large breasts in one scene.

Note: this doujinshi has been remastered on December 11th 2019. If you purchased it previously, please redownload the new version from your library.
*All characters depicted in this work of fiction are adults, regardless of their visual representation or textual description, and are not based on any real person*
Comments
No comments yet.