Asham Arc
Japanese title:
べんむすぼうけんのしょ7章: アッサラームへん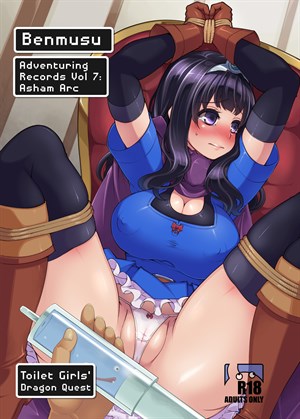 Preview Pages
Page count: 31
Source: DQ3
Year published: .
Comic id: #130
Description »

While this is the seventh chapter in the "Benmusu" saga, it is a mostly self-contained, stand-alone story.
In order to save the Mage from slavery, Hero agrees to do a very degrading lewd live performance, that include a very large enema. While she's at it, she has to complete a challenge. Mage will be saved regardless, but if she fails, she'll be the subject of a massive five-days long orgy.
We find out the outcome 10 pages in. Can you guess what happens on the remaining 15 pages?
*All characters depicted in this work of fiction are adults, regardless of their visual representation or textual description, and are not based on any real person*
Comments
No comments yet.