Chizuru-chan Development Diary 4
English title: Development Diary Ch.8: Chizuru-chan Development Diary 4
Japanese title:
開発日記8章: 千鶴ちゃん開発日記 4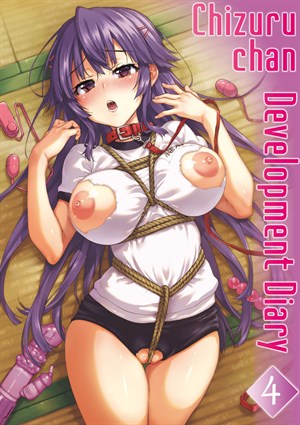 Preview Pages
Page count: 33
Source: Original
Year published: .
Comic id: #129
Description »

With her teacher solving all of his problems in the previous issues, Chizuru is now at his disposal. And he's not the type to dispose of her, but rather to use her to her full extent and his heart's content.
He makes her go on a school excursion with an egg vibrator in her pussy. He makes her fuck a dildo attached to the bus's window, making sure she's in plain sight. Finally, he fucks her in front of her sleeping crush...
All of that, and more, in this fourth chapter of the Chizuru-chan's development diary.
*All characters depicted in this work of fiction are adults, regardless of their visual representation or textual description, and are not based on any real person*
Comments
No comments yet.