Children of the Bottom
English title: Victim Girls Ch.16: Children of the Bottom
Japanese title:
Victim Girls16章: CHILDREN of the BOTTOM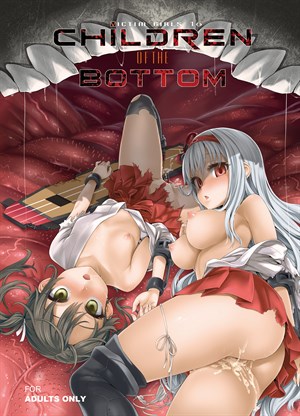 Preview Pages
Page count: 30
Source: Kancolle
Year published: .
Comic id: #116
Description »

The ship girls are performing an operation, but something has gone wrong! The fleet seems to be lost… Zuikaku is searching for the survivors, when suddenly a huge abyss ships swallows her up! What awaits her are unimaginable horrors and pleasures!
Slowly we see the lewd and horrific transformation of the ship girls into Abyss girls. In the typical Fatalpulse fashion, it's filled with chemicals, tentacles and mind break.
Of course, a happy ending awaits all the girls.
Comments
No comments yet.