Futanari Ushio's Naked Training -Kantore!-
English title:
Futanari Ushio's Naked Training -Kantore!-
Japanese title:
ふたなり潮の全裸筋トレ-艦とれ!-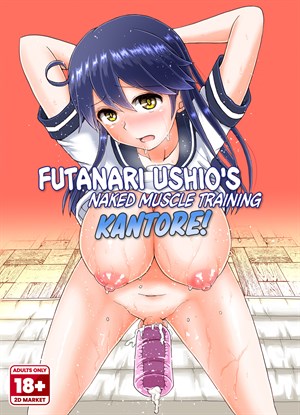 Preview Pages
Page count: 31
Source: Kancolle
Year published: .
Comic id: #115
Description »

Ship construction is a delicate business! Sometimes a fully-build ship needs to be adjusted to compensate for new combat roles.
In order to improve Ushio's balance, she receives a special masturbation training from the tender Nagato and strict Akitsu Maru. After all, an erection lowers a ship girl's center of gravity.
Enjoy the sight of Ushio receiving her training from the two experienced futanari ship girls, with lots of stroking, rubbing and kissing!
*All characters depicted in this work of fiction are adults, regardless of their visual representation or textual description, and are not based on any real person*
Comments
No comments yet.