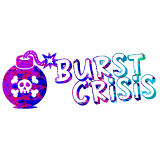 Name:
Burst Crisis
Japanese name:
Burst Crisis
Author Description »

We work with high profile publishers in Japan to translate and distribute Japanese comics internationally to comic platforms around the world. We're also a new game studio in Japan, making our debut card battle/vn hybrid game "Fallen Crowns." Magic and fantasy. When the button pops, look out!
Comments
No comments yet.
Author works
Some articles might not be displayed - please register or login to show all.
Categories: Romance, Slice of life
Tags: TSF